Emergency Response Capabilities
The web-based 
Emergency Response Capability Database & Reporting Tool
is a free, web-based resource developed to enhance emergency preparedness and response planning in communities with pipeline infrastructure.
The database and reporting functions are designed to allow local emergency response officials and pipeline operators to document and communicate the availability of emergency response resources and capabilities that may be needed to respond to a local pipeline emergency.
The web-based Emergency Response Capability Database & Reporting Tool allows you to: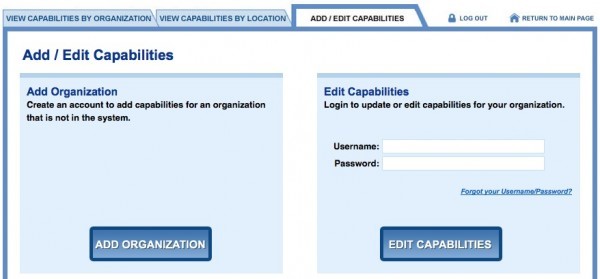 Click here to access the Capabilities Section.
Information included in this database is voluntarily submitted, reviewed and maintained by representatives from individual emergency response agencies and pipeline operators. The information provided is intended to be used to facilitate communication and emergency planning activities.  The Pipeline Association for Public Awareness is not responsible for the accuracy of the information provided.  Questions regarding specific capabilities should be directed to the individual agency or pipeline operator.
More information: