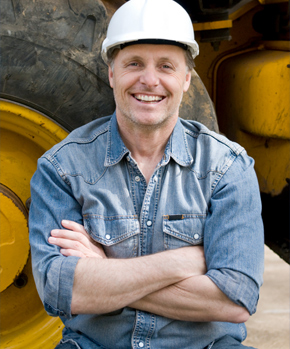 Industry statistics show that the most common cause of pipeline damage is excavation activity.  Protect your employees, equipment and reputation by knowing where pipelines are located and how to respond to or prevent a pipeline leak or rupture.
Always contact your local One-Call center, or call 811, to have pipelines and other underground utility lines marked prior to starting an excavation project.  Once lines have been located, respect the marks and use appropriate equipment and excavation procedures near the pipeline.
More than two million miles of pipelines crisscross the United States safely transporting energy products every day.  Pipeline operators monitor their lines 24 hours a day, seven days a week and regularly inspect lines to ensure safe operations.  If you have questions about how to properly dig near a pipeline or how to interpret the marks, contact the pipeline operator.
Pipeline Association for Public Awareness (PAPA) Excavation Safety Guide
Request a printed copy or download an electronic copy of PAPA's Excavation Safety Guide. The guide includes reference information regarding state One-Call laws, tips for safe digging near pipelines and a poster to share with employees.
Download an electronic copy of the Excavation Safety Guide.
Request a copy of the Excavation Safety Guide by mail.
The resources below are provided for informational purposes only and are not a replacement for discussing land-use and excavation activity with the pipeline operators in your jurisdiction.
Common Ground Alliance (CGA) Excavation Safety Best Practices
CGA's Excavation Safety Best Practices includes tips and techniques for safe digging near pipelines and other underground utilities. Visit the CGA web site to download an electronic copy or request a printed copy by mail.
Pipeline and Informed Planning Alliance (PIPA)
PIPA is an initiative of pipeline safety stakeholders, supported by the Pipeline & Hazardous Material Administration (PHMSA), to identify and recommend practices related to risk-informed planning for development around and near transmission pipelines. PIPA's Partnering to Further Enhance Pipeline Safety in Communities Through Risk-Informed Land Use Planning: Final Report of Recommended Practices report, published in November 2010, contains key information on making informed excavation decisions. Click on the link above.
Marker flags and paint vary in color depending on the type of line they represent. Download the color code chart reference to review flag and marking colors and what they represent.
Online Training Provided by the Midwest Energy Association (MEA)
MEA provides free online training courses for individuals interested in learning more about avoiding damage to underground infrastructure, including pipelines. Log on to Digging Safely.com, MEA's online excavation Safety training.
Upcoming Excavator Safety Meetings
Most states offer excavator safety meetings sponsored by One-Call centers, pipeline associations and individual pipeline operators. To find upcoming meetings near you, contact your local One-Call center, state pipeline associations or local operators.